Kiwi fruit is becoming quite popular these days. It is an edible berry and it also has a very soft texture. The flesh of this fruit is also quite sweet. The outer portion of this fruit is fibrous and is greenish-brown in color. This is the portion that acts as a shield to the flesh that is bright green in color. this fruit also contains certain edible seeds that are there in the center of this flesh. The biggest advantage is that you will be able to eat these seeds as well. Today this fruit is a commercial fruit in some countries. These include France, Italy, Greece and also New Zealand. If you mix strawberries and bananas, you will get an idea about the taste of these kiwis. Though it tastes like both of these fruits, it has a tang that is exclusively it's own.
Here Are The Different Types Of Kiwi
Hayward Kiwi is the most common type of Kiwi that you find. It is extremely large and the flavor of this is also quite superior. This is a fruit that also stays fresh for a long time. This is extremely popular in New Zealand. The people here love this fruit. Apart from these, there are two other varieties of Kiwi. One is the hardy variety and the other is the silver vine variety. The skin of these kiwis is also quite smooth. In fact, they are very similar to that of a cherry. The color of the flesh of this fruit is golden yellow. If you want to check the savor of this fruit then you will be able to see the ripened state of it. The ones that are not fully ripe or are still immature are quite hard. The ripe fruits, on the other hand, have low pressure and is not much hard.
Nutritional Value Of This Fruit
This is rich in vitamin c content and also has a rich content of magnesium and also potassium. There is also dietary fiber present in this fruit. It is also immensely beneficial in lowering the level of bad cholesterol in the body. This fruit is also quite rich in anti-oxidants and will help you to improve your eyesight. This fruit also helps in digesting the food. It contains a special enzyme that aids indigestion.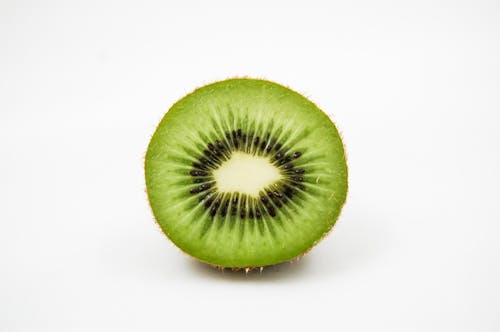 There are a number of advantages to eating fruits. Kiwi is a fruit that tastes good and is also good for health. It is a good option to eat these fruits at times. They will certainly help you to improve your overall digestion. You will also stay fit and healthy. These fruits are very popular these days and therefore, you will be able to get them in your nearby fruit market. You can get a few of them and try. You will certainly love the benefits it provides.